Hamburg Bulldog Coming Events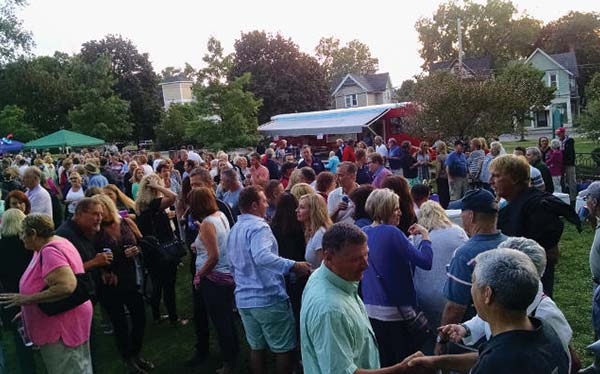 Hamburg Alumni Foundation Golf Tournament
The Hamburg Alumni Foundation will hold the annual golf tournament at Wanakah Country Club Monday in Aug. 19, 2019. Price of admission includes lunch beginning at 11:30 golf – shotgun at 12:30; dinner and prizes following the event.
This is the perfect opportunity to play one of the premier golf courses in WNY and support the students of Hamburg Central at the same time. Sponsors are always welcome. Contact Keith at 648-7766 x 14 if you are interested.
Wall of Fame Ceremonies
The 2019 Wall of Fame event honoring Hamburg's standout alumni will be held Saturday, September 28, 2019 at Michael's Catering and Banquets, 4885 Southwestern Boulevard in Hamburg.
Bulldog Bash & Cash
This is held at J.P. Fitzgeralds annually, the first Saturday in March. The event is open to the public. A $75.00 donation buys you admission, food and drinks from 7:00pm –10:00pm. Cash prizes: Drawings are held at the bash. Each "prize" ticket is eligible with cash prizes totaling $4500. 1st -$2,500.00; 2nd -$1,000.00; 3rd -$500.00; 4th thru 8th – $100.00.
---
The Hamburg Alumni Foundation raises funds to assist Hamburg Central Schools with specific projects and programs that would not normally be included in general funding. Twice each year the foundation awards grants and scholarships to student and teachers totaling $25,000. Since inception the foundation has awarded over $350,000 to Hamburg schools and students.
For information about the foundation, any of our events, or to enlist as a vendor email [email protected].