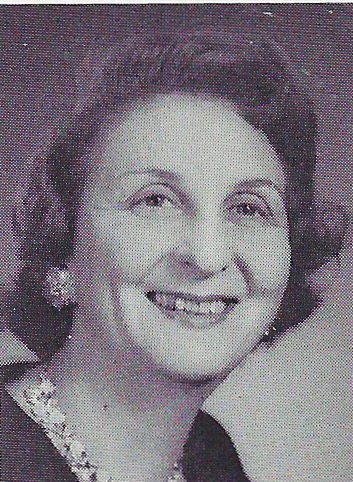 Mrs. Morgan started at Hamburg High in the 1958-59 school year. When she started in '58, science was just coming to the forefront of education with the launch of the Russian Sputnik Satellite the year previous. Up until her arrival, science curriculum sequence at HHS was for the 4-year college-bound science majors.  Morgan introduced Micro Biology, which became a very popular course. Micro Biology offered a much wider scope of preparation for higher education after HHS.
Mrs. Morgan also developed the Microbiology course and wrote both the textbook used and lab workbook.  These were purchased by the students, but in draft form / unpublished.   It was a lab intensive course, much more than biology ever was. The course drew in a lot of female students when the sciences normally would have been reserved for those going into engineering or sciences in college. Morgan opened up the vision of professional possibilities beyond HHS for a many more females.
She also took charge of the Science Club. Given her likeability with students, membership in the club grew under her leadership.  She was a teacher who made a difference.  She was special and worthy of recognition.
Mrs. Morgan came from a family of science and medical achievers (9 siblings).  Her one brother founded the Farber Cancer Institute in Boston.  He was a renowned Cancer researcher who is credited with pioneering chemotherapy treatment.
Morgan distinguished herself from the traditional teacher.  She made new inroads and incentivized her students to greater achievement.  She made friends with every one of her students and made them feel special.  She retired in 1971 and passed away in March 2002.  The Class of 1971 chose her to acknowledge in their ECHOES Yearbook dedication.  A very heart felt dedication.