Wall of Fame Committee still accepting nominations for September 28th recognition event.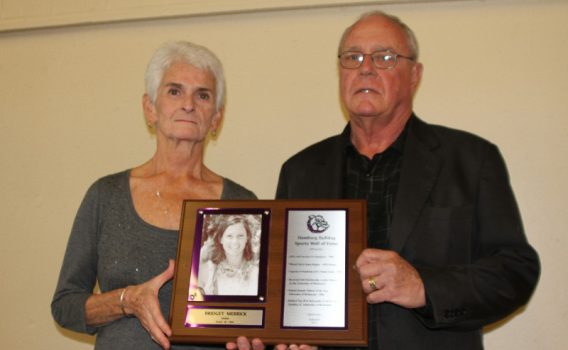 The Wall of Fame Committee is still accepting nominations for awards to be presented at the 2019 Wall of Fame event on Saturday, September 28, 2019 at Michael's Catering and Banquets, 4885 Southwestern Boulevard in Hamburg. Nominations can be submitted throughout the year, but should be received by May 15th in order to be considered for the Class of 2019. Criteria in each category includes:
Distinguished Alumni
The Distinguished Alumni Award honors Hamburg High School alumni who have achieved outstanding success in their chosen careers, have made outstanding contributions to the community, country or society, and who have a reputation that serves as a positive example to Hamburg High School students
Distinguished Teacher/Educator
The Distinguished Alumni Teacher Award will honor educators who have a history of outstanding contributions to the Hamburg Central School District, which includes the ability to inspire, promote and sustain the intellectual development of students, demonstrate scholarly/professional contributions that foster critical thinking and challenge students to independent inquiry, and have advised/mentored students both in and outside the classroom.
Sports Legends
Any former Hamburg Athlete (should have been graduated from Hamburg for at least 10 years), coach or athletic director is eligible for nomination. In addition to individual inductees, the Foundation will honor a "Team of Distinction." Teams eligible for this honor should have at least 10 years after the completion of their season. Teams considered for the award have won a conference, sectional or state championship, or been undefeated over the course of their season, or considered to be one of the "very best Hamburg teams ever" in their respective sports.
Nomination forms can be found and submitted online or emailed to [email protected]. Forms are also available in the HPER office at HHS. Resumes or handwritten submissions can be mailed to the Hamburg Alumni Foundation, P.O. Box 174, Hamburg, NY 14075 or emailed to the address above.