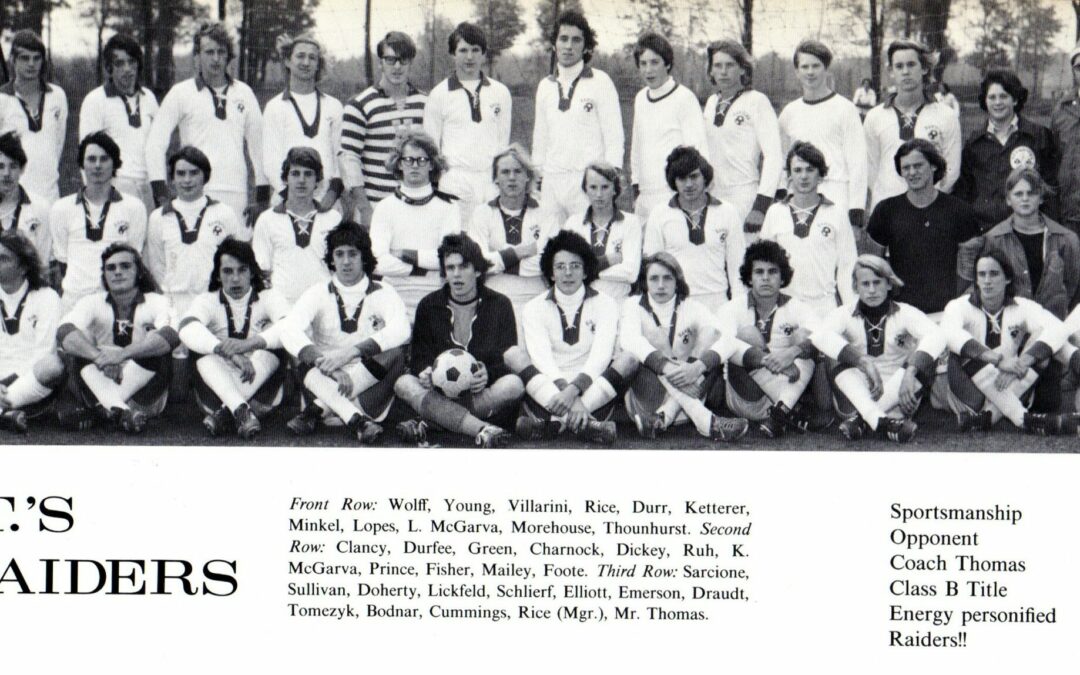 This is the second boys' soccer team to be inducted in the Wall of Fame as a "team of distinction," joining the 1968 team with this high honor.  "JT's Raiders" as they called themselves in the 1975 yearbook, were led by Coach John Thomas, compiled an overall season record of 18 wins – 1 loss. Co-captains Tom Ketterer and Jim Durr, led the team to the 1st Section VI overall championship ever, by beating Kenmore West 2-1, solidifying the Bulldogs claim the rank of #1 for WNY. Despite Section VI not being able to participate in the New York State championships in 1974, sports writers still listed Hamburg as the overall NYS ranking of #4 in all of State. The team had great balance both offensively and protecting the goal, as the Bulldogs outscored their opponents by a dominating 68 goals for while allowing only 18 goals against. Remarkably, remembered Co-captain Ketterer, in no less than 9 games during the season, the purple and white scored the game's first goal within one minute from the start of the game!
The offense was led by Bob Minkel and Billy Young while the defense was defended by goalie Jim Durr, Carl Villarini, Todd Rice, Helmuth Wolf, and Tom Ketterer.  Eight members of the championship team received post season honors. Named to the ECIC All-Start Team: 1st team: Jim Durr, Billy Young, Tom Ketterer, Carl Villarini, and Bob Minkel. 2nd team: Helmuth Wolf, Todd Rice, Alex Lopez. Tom Ketterer also received All-WNY, All New York State, and regional All-American honors. Bob Minkel also received All-WNY honors. Five players from this team went on to play soccer in college
Hamburg Boys soccer continued to dominate Section VI for many more years, but none achieved the success that the 1974 did in gaining the rank of #1 at the end of year in Western New York.